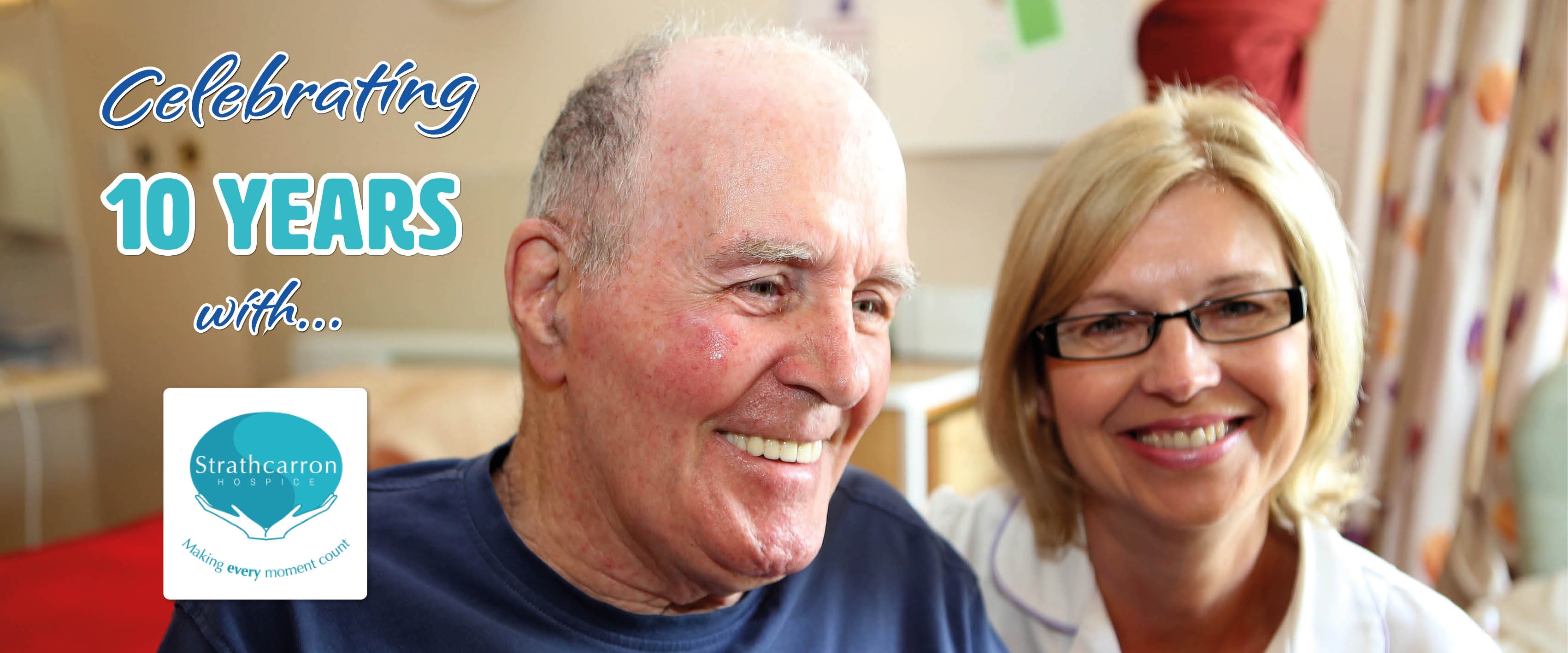 This September we celebrate 10 years of working with Strathcarron Hospice, who joined as our 6th hospice partner back in 2012!
An astonishing £4 Million has been raised for Strathcarron Hospice through the people of Forth Valley, Cumbernauld and Kilsyth taking part in our Lottery. This regular and reliable income helps the Hospice to provide high-quality care to people with illnesses that cannot be cured – including cancer, lung, heart or kidney failure and a range of non-malignant and neurological diseases – as well as offering support to their families.
This is what the Hospice's CEO, Irene Mckie, had to say about the anniversary:

Being a not-for-profit, hospice-owned collaboration, ALL profits are donated to hospice care. Through sharing one prize fund and one set of administration costs, Strathcarron Hospice receives more from every £1 a player spends than they would if they ran their own lottery. In 2021, an average of 67p of £1 went towards hospice care, which is much more than most other society lotteries donate. 
We would like to thank every single one of you who plays the Local Hospice Lottery. Without your support, hospices wouldn't be able to provide the standard of care they do without your generosity. All your weekly entries add up and make a HUGE difference- THANK YOU!