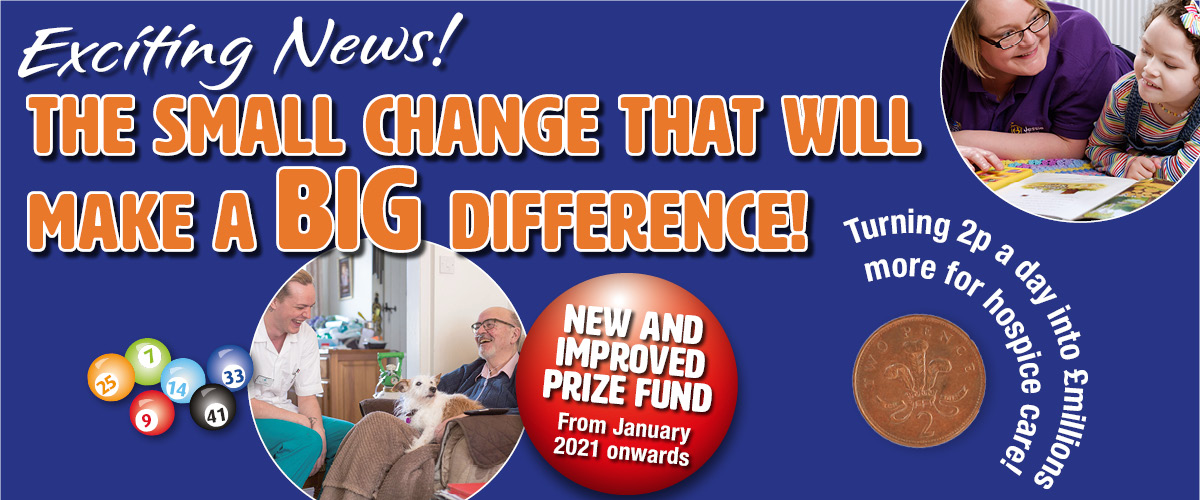 To view some quick and easy FAQs about 'The small change that will make a big difference' click here
At Local Hospice Lottery, we are constantly looking for new ways to improve things – for both our players AND our partner hospices. For this reason, we are introducing some changes at the end of the year which, in a nutshell, will mean that in exchange for an extra 2 pence per day (per chance), the odds of winning a prize will increase for our players PLUS we'll be able to generate £Millions more for hospice care across the country!  
New and improved Prize Fund from January 2021 onwards
At the moment, there are 153 cash prizes on offer each week, which add up to a total weekly prize fund of £4,600.
But from the 1st January 2021, we are increasing the number of weekly prizes to 201 to improve your chance of winning!
AND on top of this new and impressive weekly prize fund of £5,200, we'll also be introducing a special annual Christmas Super Draw (on the last Monday before Christmas), which will provide another £10,000 prize in addition to the existing Super Draws which take place in March and September!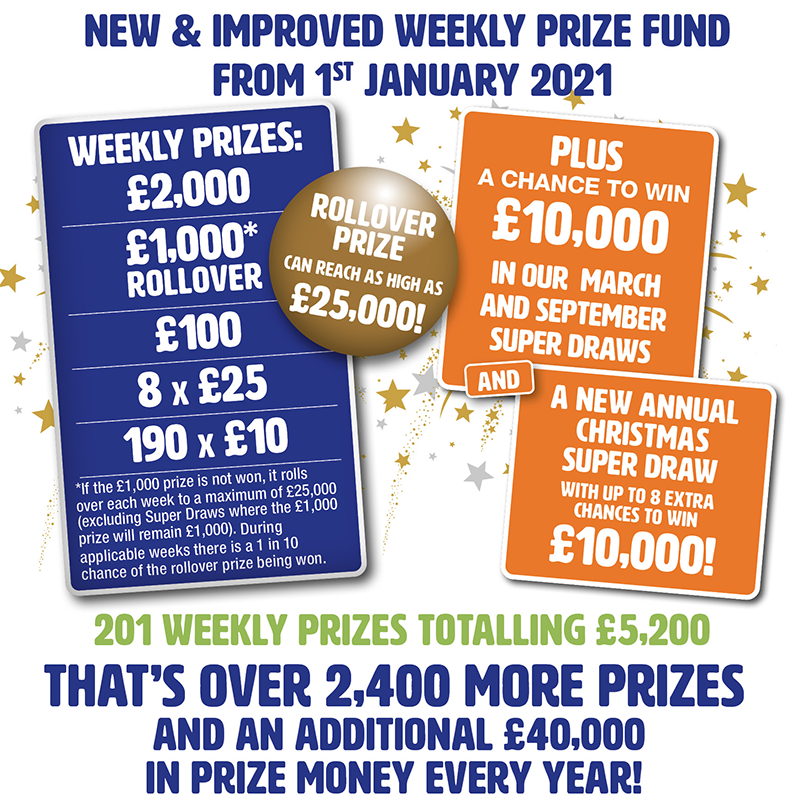 New price to play AND help from 24th December 2020
As part of these exciting changes, from the 24th December 2020 the cost to take part in the Local Hospice Lottery will increase very slightly, to the following amounts: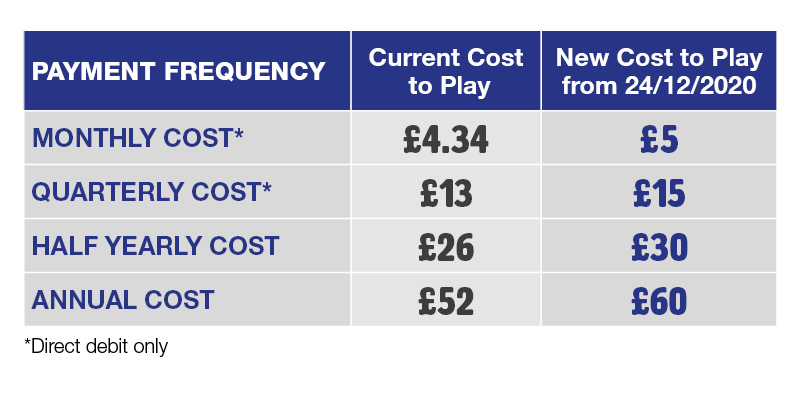 This new price structure means that you will receive up to 8 extra entries per year, per game number. And provided we have received your full annual payment within each calendar year, these additional entries will be automatically entered into the new annual Christmas Super Draw (from December 2021 onwards), increasing your chance to win £10,000, alongside all of the other prizes too of course! Please see our new Terms and Conditions (effective from 30th September 2020 onwards) for full details.
How these changes will make a BIG difference to local hospice CARE
If you're wondering why we're making these changes, the answer is simple – MORE MONEY FOR HOSPICE CARE!
This small increase to each of us individually, will add up to make a combined MASSIVE difference to the amount of money generated for local hospice care on an annual basis. In fact, we're estimating that the impact could be as huge as up to £4.5 million extra being raised for hospice care across the country over the next 4 years alone. This money will help to touch the lives of even more families in need of hospice care, when and where they need it most. Obviously we couldn't do this without you and we would therefore like to say a heartfelt THANK YOU to you for playing your part in making this happen!
Please note: from January 2021, the day the draw takes place will also move from Fridays to Mondays (excluding bank holidays).