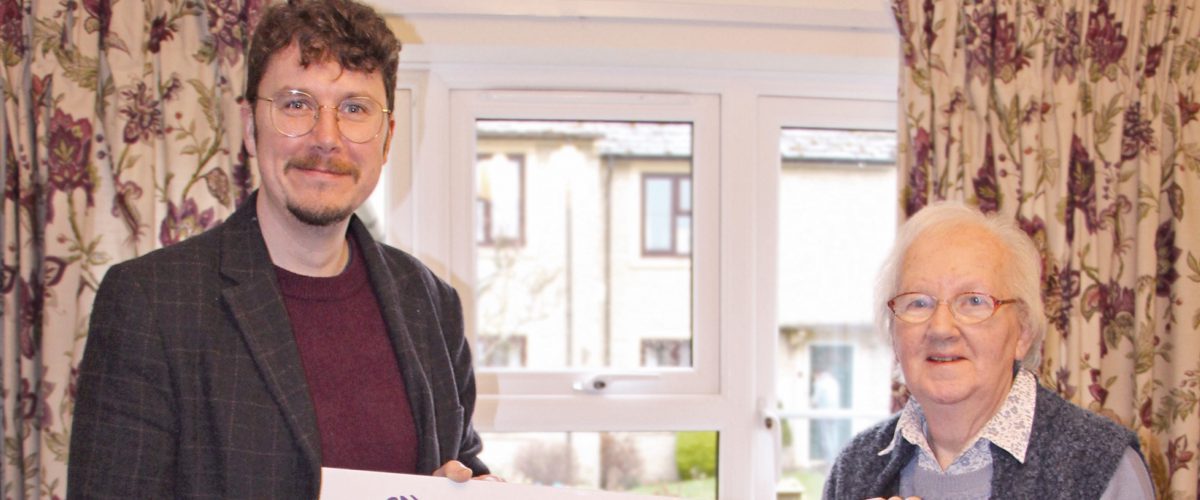 Local Hospice Lottery player Marilyn, began volunteering at Dorothy House Hospice Care's Melksham based furniture shop after seeing how much her friends had benefited from hospice care.
She first started playing the Local Hospice Lottery in November 2018 simply as a way to help the Charity further and help provide regular funding towards hospice care for local families!
However, On 20th March, Marilyn received a call from Don Kennedy, Head of Fundraising at Dorothy House, to reveal some exciting and unexpected good news. She said, "I just couldn't believe it. It was truly lovely news. I am in my 80s, and I have never won anything before". 
Don added, "I was delighted to hear about Marilyn and her amazing rollover win. We are so thankful to all of our Local Hospice Lottery players, the contribution they make towards patient care in our community is vital and invaluable. With a bit of luck, I would love to make a few more of these calls to other lucky winners!"
The Hospice then arranged to visit Marilyn to present her with her prize cheque. When Don asked what she would do with the money, she told him that she is looking forward to being able to help some of her family and friends with the winnings. During the coronavirus lock-down her resident's garden proved a vital communal space for people to connect. Therefore, Marilyn will be using some of her prize money to replace a tree in the garden so that all the residents can benefit from it!
Congratulations, Marilyn and THANK YOU to everyone for playing the Local Hospice Lottery! Because of you, your chosen hospice is able to provide vital care to their community!
If you're not already playing, but would like to support one of our partner hospices AND be in with the chance of winning a prize like Marilyn too, please  click here.